Hello there! My name is Ana. Welcome to Little crochet farm!
Today, I will show you how to do a back post single crochet, working in the round!
I will go through the post with step-by-step images and descriptions. At the end of this page, there is a video lesson showing you how to BPSC.
So, if you are more of a video learner, scroll down and go straight to the video.
The US terminology for back post single crochet is BPSC. And it is written like this that you will find in crochet patterns.
Let's move on to the stitch.
If you want more posts for crochet toys beginners and amigurumi beginners, check this part of the blog where you will find all the crochet basics you should know to start your crochet toy today!
Here I leave you with a list with other tutorials that might help you
Pin it for later!!!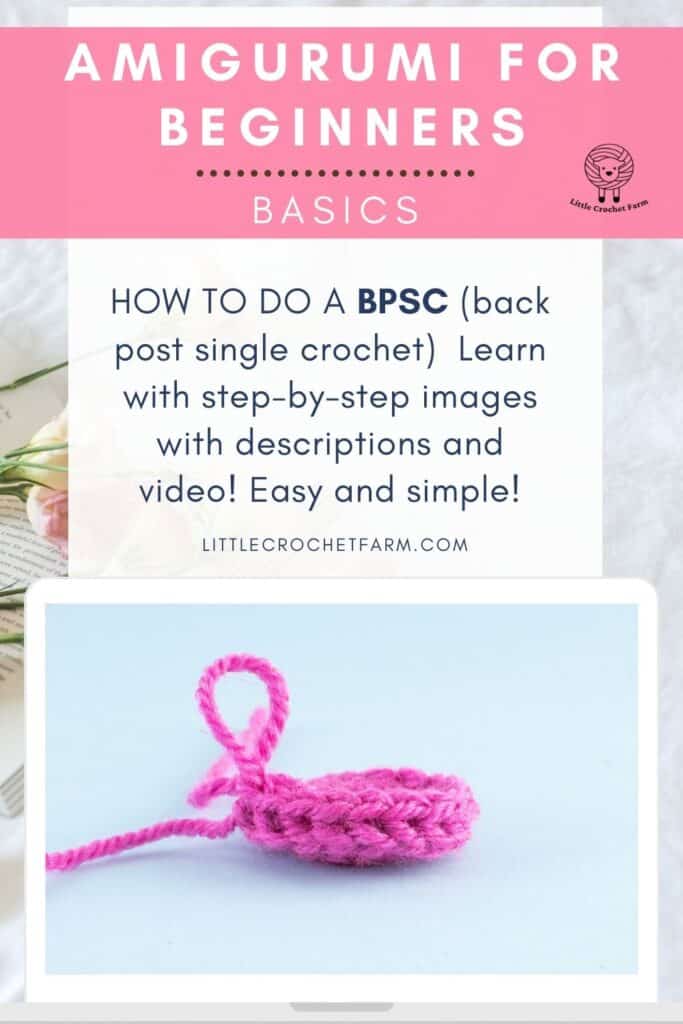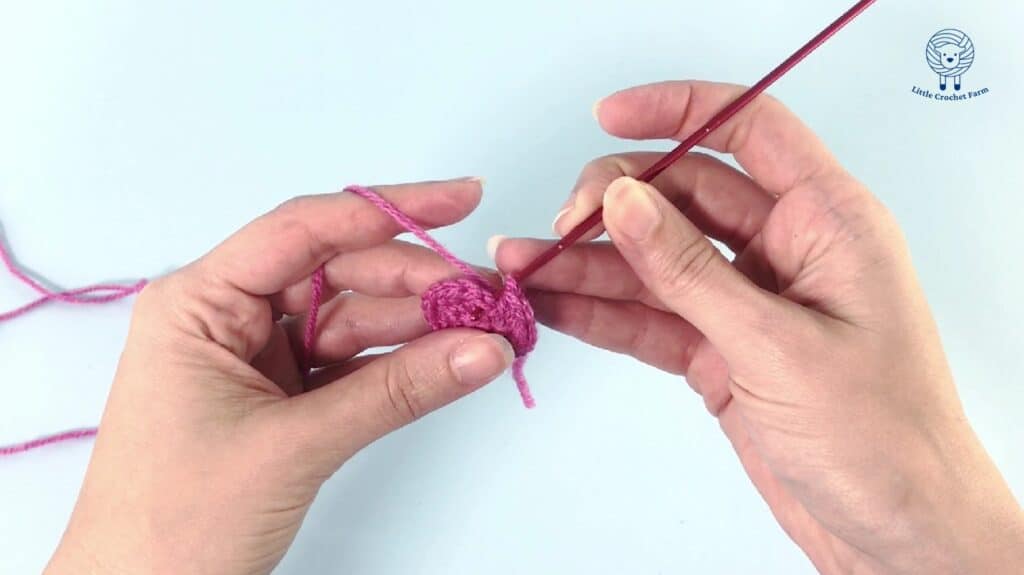 You will insert the needle in the middle of the stitch from the back, to the front.
Or, from the wrong side, to the right side.
Then you insert the needle again, from the front to the back.
This way, you will be taking this connection of both stitches.
And finish your single crochet.
This will make your stitch to be outside of your work. Above the right side!
And that's it!
Thank you for being here today, I hope this was informative to you!
There are more crochet lessons in this part of my blog! And some free patterns, suitable for beginners here.
See you next time!
Love,
Ana
You may also like:
---
---
Follow me on social!!!