Hello there, my name is Ana. Welcome to Little crochet farm!
Magic ring is the best way to start your crochet toy project.
In this blog post, we dive into how to make a magic ring and how to start your crochet toy with step-by-step images, a detailed explanation, and a small video at the end.
If you like reading the information, this is the post for you. If you prefer a video, scroll down to the end of this post, you will go straight to the video.
And, if you are a beginner, check this part of my blog where I share all the amigurumi basics you need to make a crochet toy!
Magic ring or magic circle
The abbreviation for this stitch is MR or MC
You will use two fingers of your left hand. The index finger and the middle finger, and give two turns with the yarn around the fingers, which will create two loops.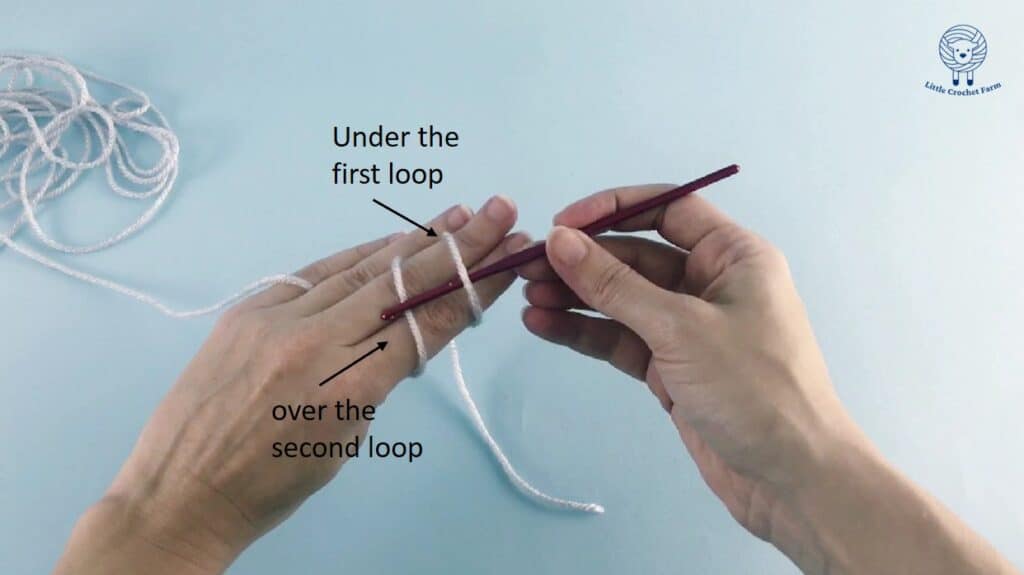 Insert the needle under the first loop, and over the second loop.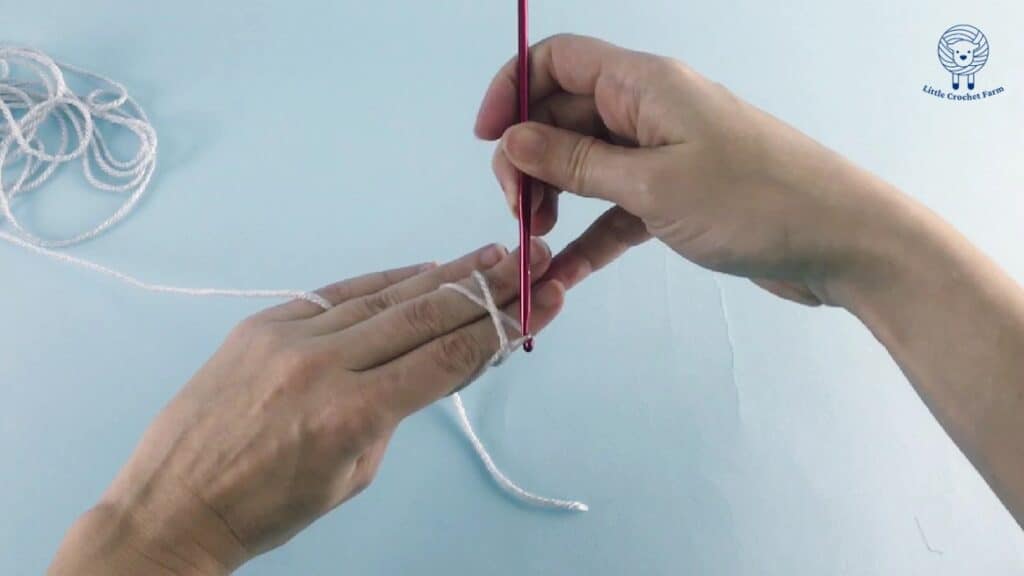 And pull the yarn under the first loop.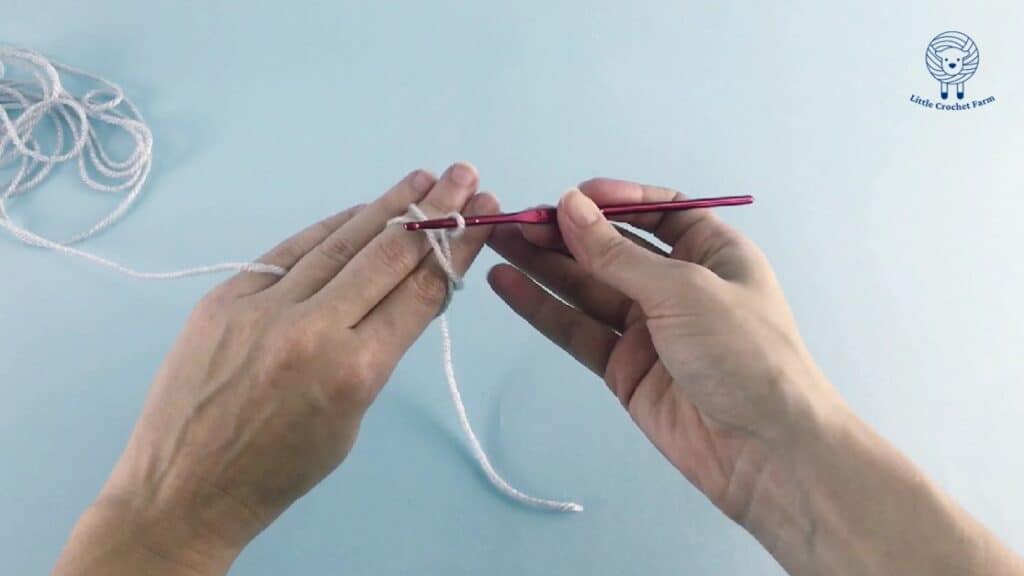 This will leave one loop on your needle.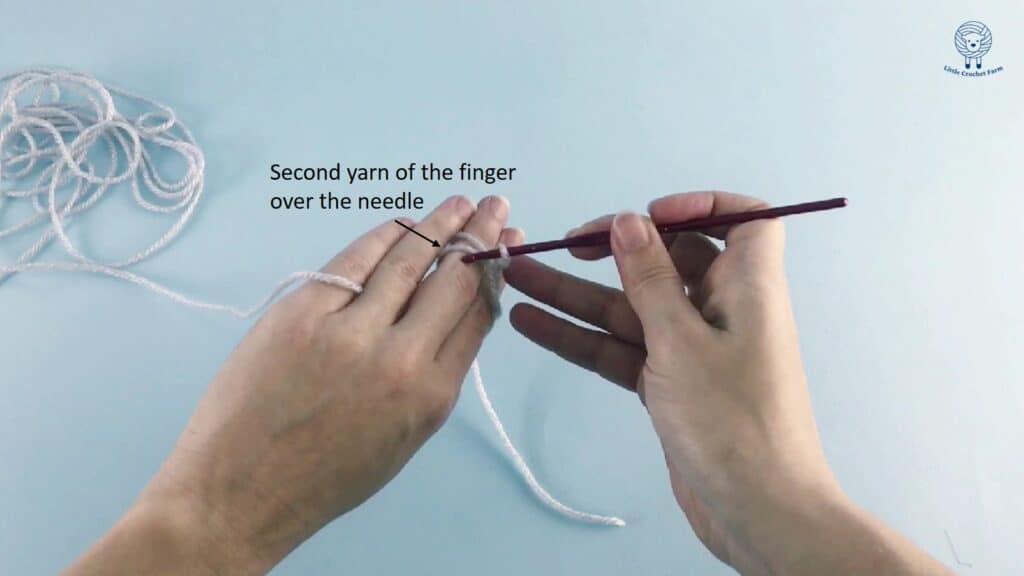 Pass the yarn of the second loop of your finger, over the needle.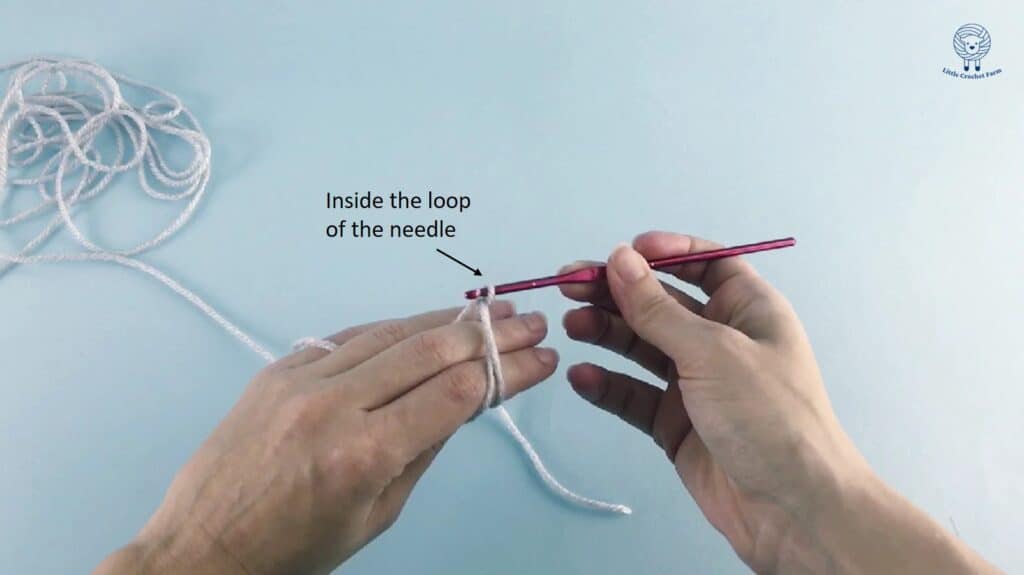 Inside the loop on your needle.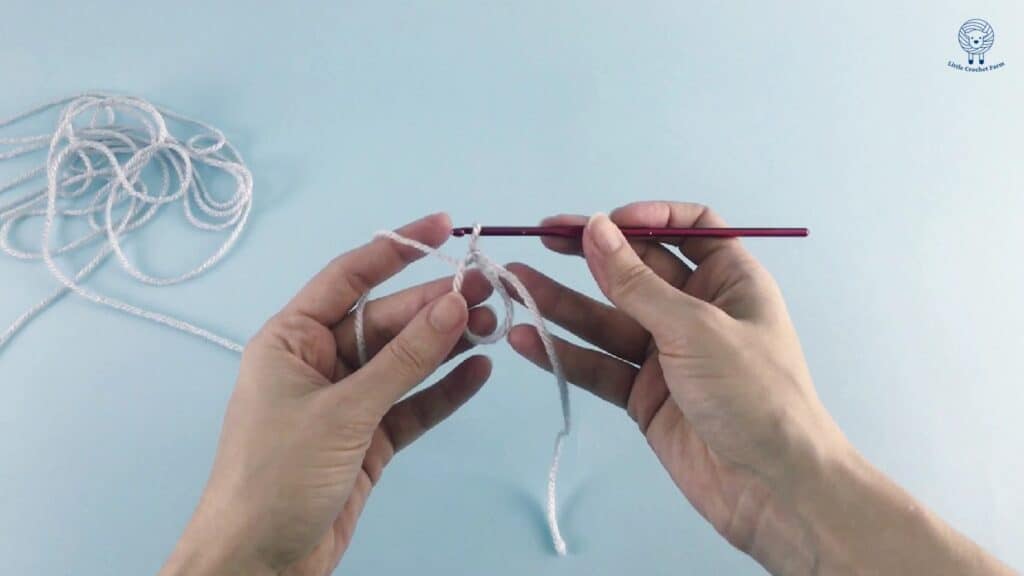 This will create the magic ring (MR) or magic circle (MC)
HOW TO HOLD YOUR MAGIC RING
The magic ring can be complicated at first, but believe me, after some tries, you will be doing this so fast and with no problem!
I will also leave here (and there is this part in the video too), how I hold my magic ring, so it's easy for me to work the first stitches on it. This can be helpful to you because when you are just starting a crochet project, you don't have "space" to hold while working. So, let's go!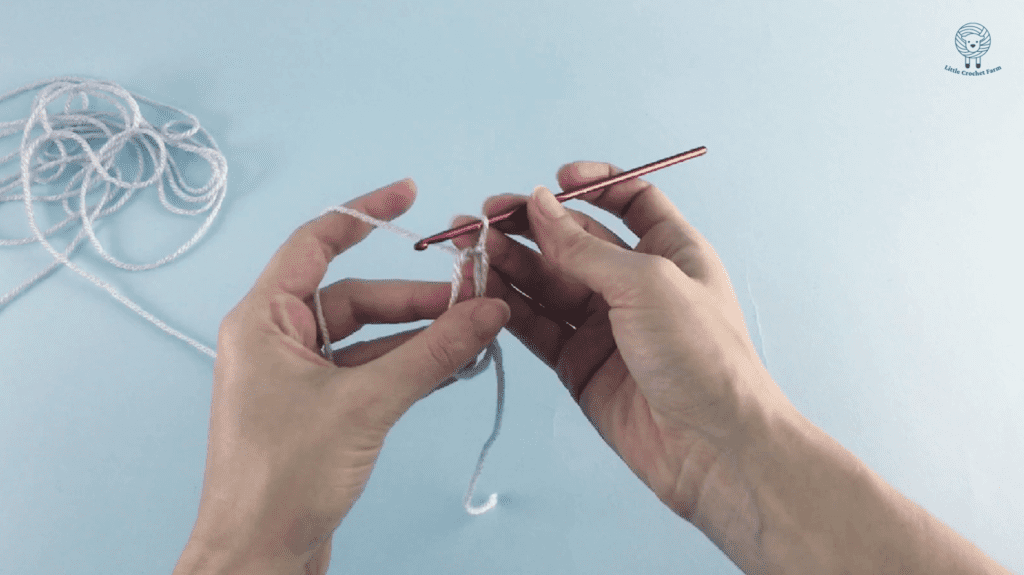 Hold the loop of the ring and the beginning of the yarn with your thumb and your middle finger. It will look like you are holding 3 strings. This position will make tension on the yarn, turning it easier and tighter to work on your first stitches.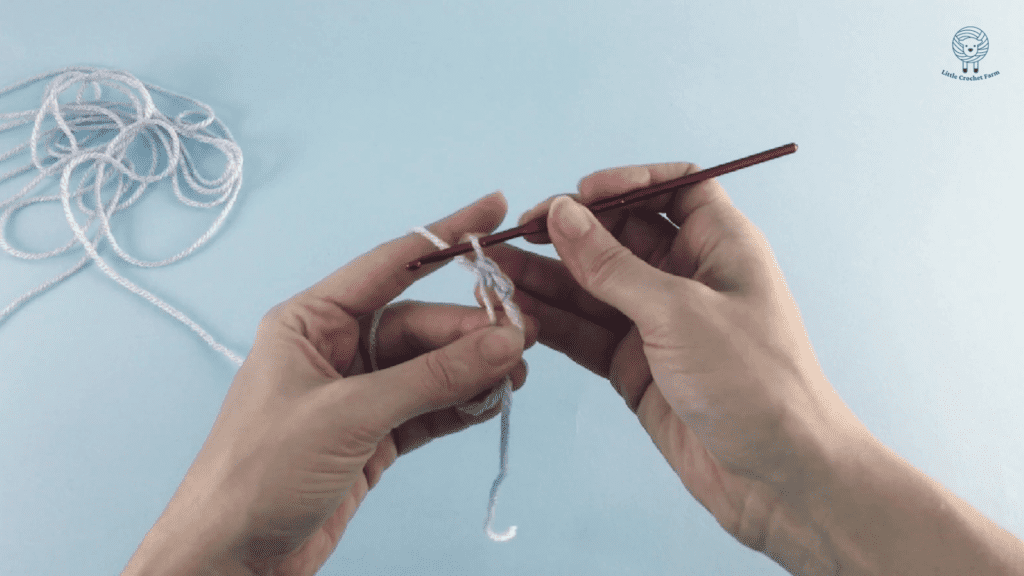 Continue holding in this position and, moving your fingers up, closer to the stitches, having the yarn strained and tight, while you move forward with the stitches.
Now that you know how to make a magic ring and start your crochet toy project, take some time to look at some of my free patterns! Its beginner-friendly crochet toys and, the majority of them have a video tutorial for you to follow!
I hope you had a good time in my space! And if you have any questions, please leave them in the comments below. I will be happy to help you!
Love,
Ana
Pin it for later!!!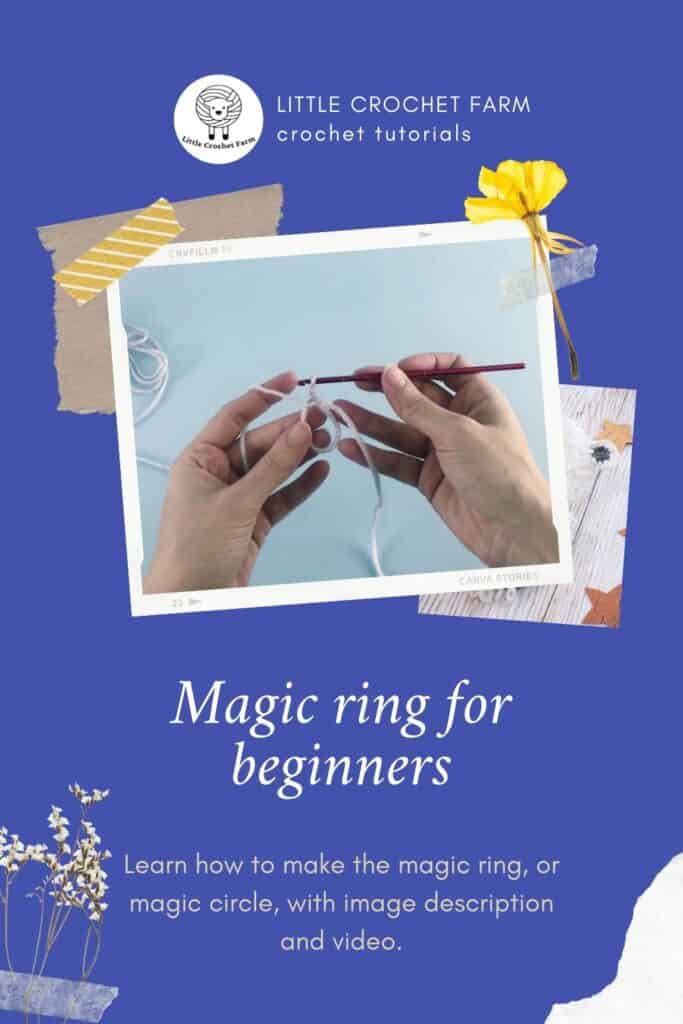 You may also like:
---
---
Follow me on social!!!