Hello there, my name is Ana. Welcome to the Little crochet farm!
Here you will learn how to increase single crochet in the round! It is a super easy thing to do and used practically in all crochet projects!
SC in the US terminology is for Single Crochet. In UK terminology, for example, this would be called double crochet.
When you read a crochet pattern and find the abbreviation inc, it means that it is for you to increase a stitch. In this case, since we are talking about crochet toys, the most common stitch is the single crochet, and for this reason, you will increase one single crochet.
For example: (3sc, 1inc) repeat 6 times Total 30sts
Here, you will crochet in the round making 3 single crochet following up by 1 increase, and you will repeat this all along the row, 6 times, having a total of 30 stitches by the end of the row.
But, if you are working with another stitch, the idea is the same. You are going to crochet 2 stitches in the same place! And before I forget, if you don't know yet how to single crochet, check this tutorial!
HOW TO INCREASE SINGLE CROCHET
See the images below to help you understand it better. At the end of this page, there is a video tutorial. If you prefer video tutorials, scroll down to skip the written part.
If you want more posts for crochet toys beginners and amigurumi beginners, check this part of the blog where you will find all the crochet basics you should know to start your crochet toy today!
Here I leave you with a list with other tutorials that might help you
Pin it for later!!!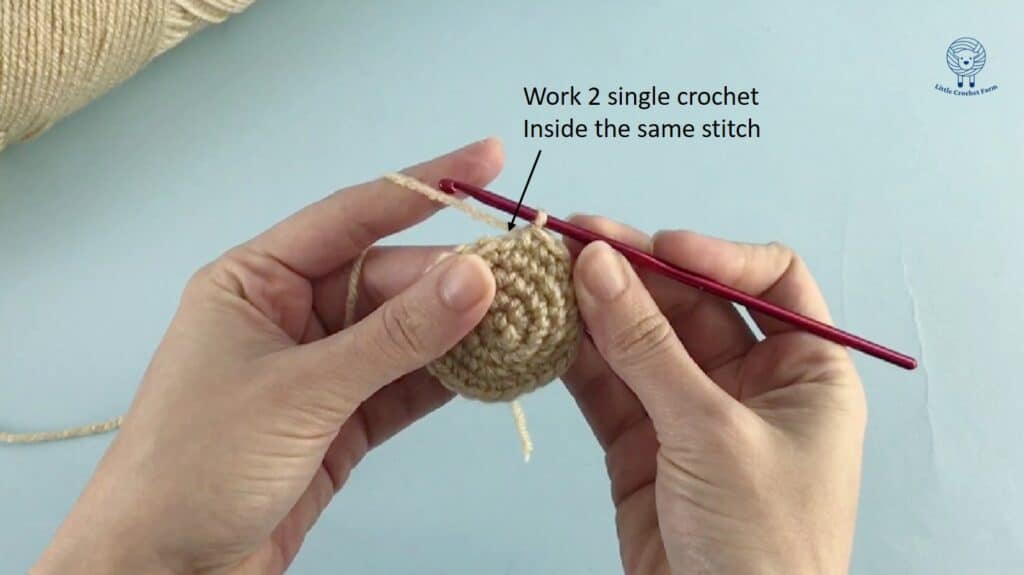 So, here is the detail. Next stitch, I will work 1inc.
Crochet one single crochet inside the stitch, as usual.
And then again, make another single crochet inside the same stitch I just worked.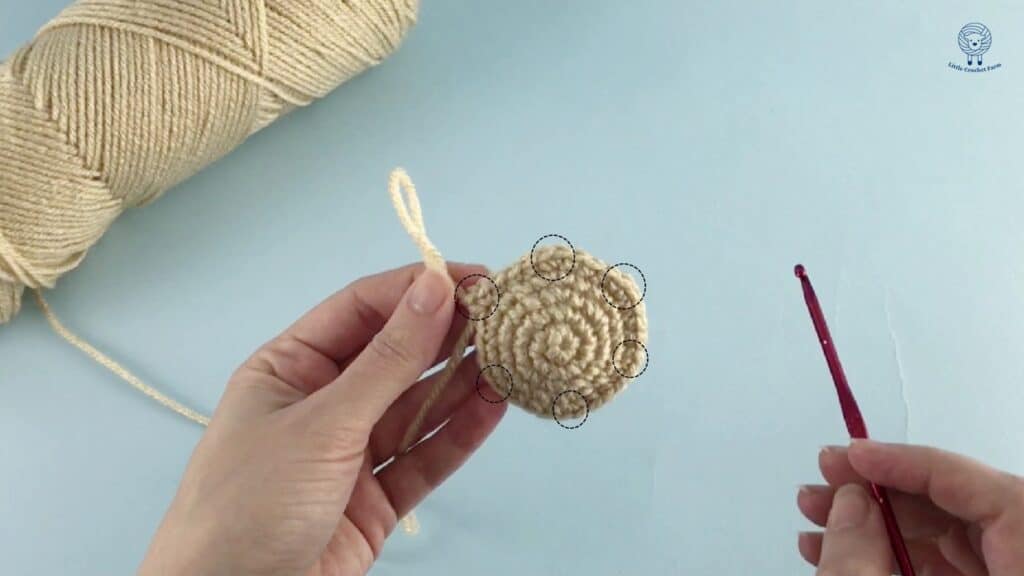 And that is it! Two total stitches inside! Super simple right?
If it is too hard for you to find the increases, don't worry, it is normal! With practice, you will get used to it!
I hope this tutorial was helpful to you! And if you have any questions, leave them in the comment box below. I will be happy to help you!
Feel free to try some of my free patterns here on the website, or there on the YouTube channel! There's a new pattern every week for you!
Love,
Ana
You may also like:
---
---
Follow me on social!!!