Hello everyone and, thank you for stopping by!
Today I share here three little and simple crochet wall hangings that I`ve been working on this past couple of days. I have a few crochet wall hangings in my Etsy shop, but I also want to create fast and simple projects that are beautiful for nursery decor or  toddler room decor.
If you want to see more of my patterns click here, or my library of free patterns, which I constantly update, you can check here.
Either way, you can join my newsletter down below and receive it straight on your e-mail when a new pattern is online!
Now, let`s move to the pattern!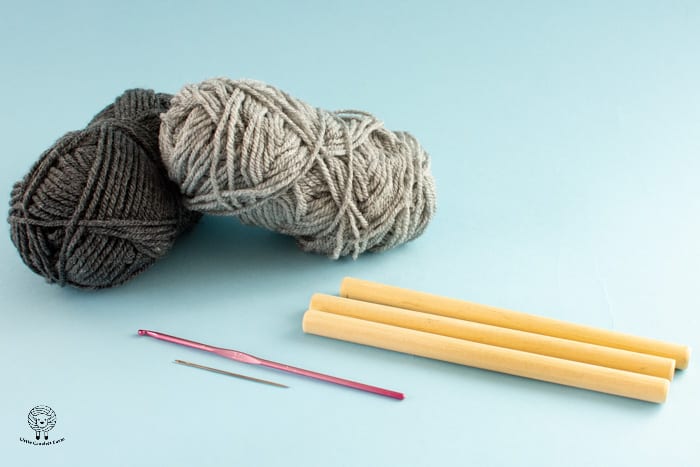 *amigurumi troll pattern that appears in some images is from thenomadknot.com
Materials:
weight 2 worsted yarn (or any yarn of your preference suitable for the needle size), 2 different colors. I used light and dark gray.
10mm wooden stick 18cm or 7inc
Gauge: 9sts x 8 rows = 4x4cm
Tips for crocheting a wall hanging:
I like using a tighter yarn than the recommended size of the needle. For example, If a pattern says to crochet with a 3mm hook, I would get a yarn recommended for a 4mm hook. I feel this gives a little bit better definition to my wall hangings.
After finishing the wall hanging and before adding to the wooden stick, I always do the blocking of my piece. This will soften the stitches evenly and relax the yarn tension, leaving the wall hanging nice and straight.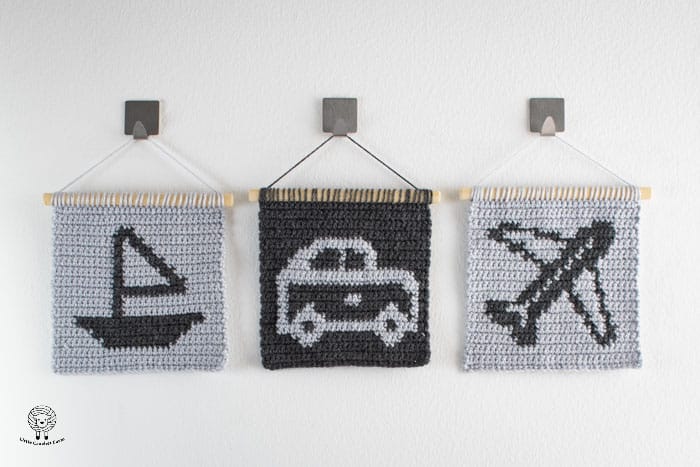 – The wall hanging is working in rows. The chart direction is from the bottom to up, from right to left.
– After finishing every row, turn the work and chain one. This chain does not count as a stitch.
– The wall hangings are worked completely in single crochet.
– For fastening off, leave a long tail that you will use later to tie the wall hanging to the wood.
Boat chart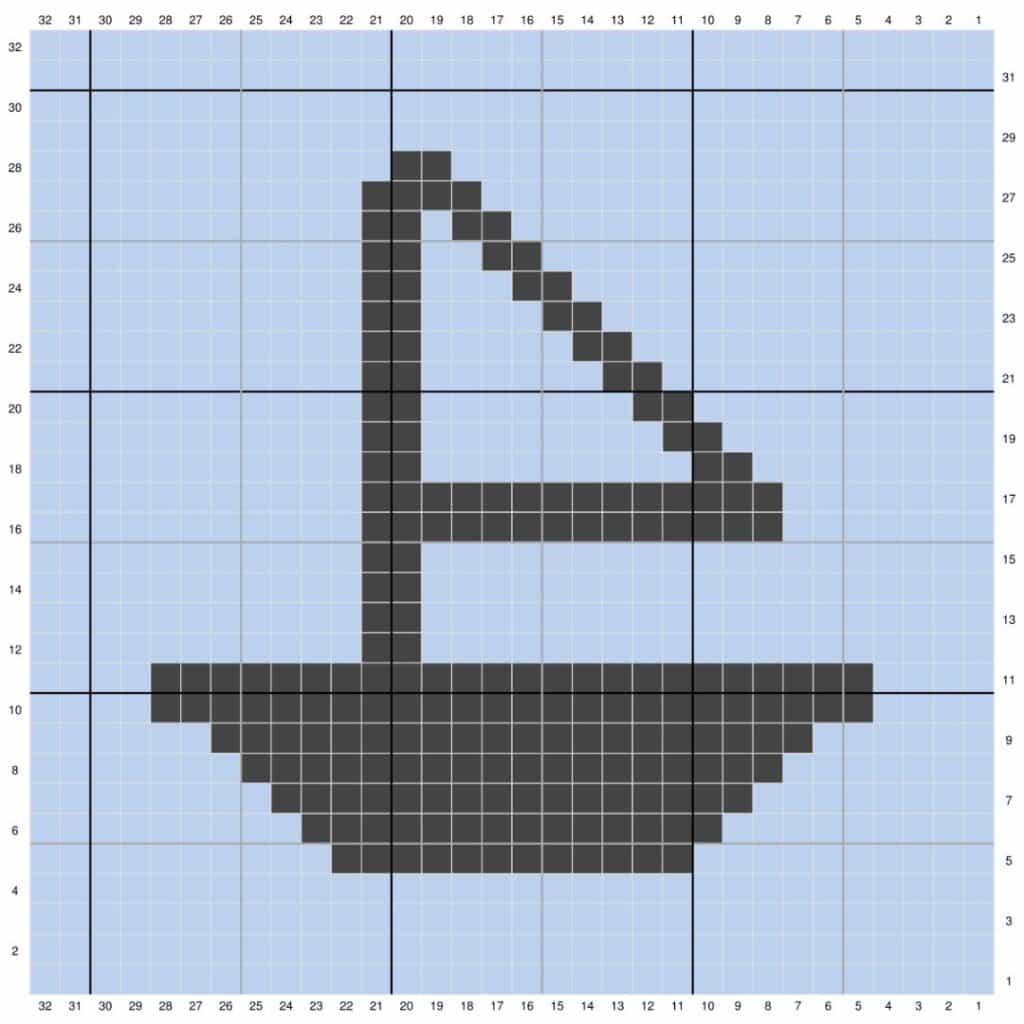 If you like this pattern,
PIN IT FOR LATER!
Airplane chart
Car chart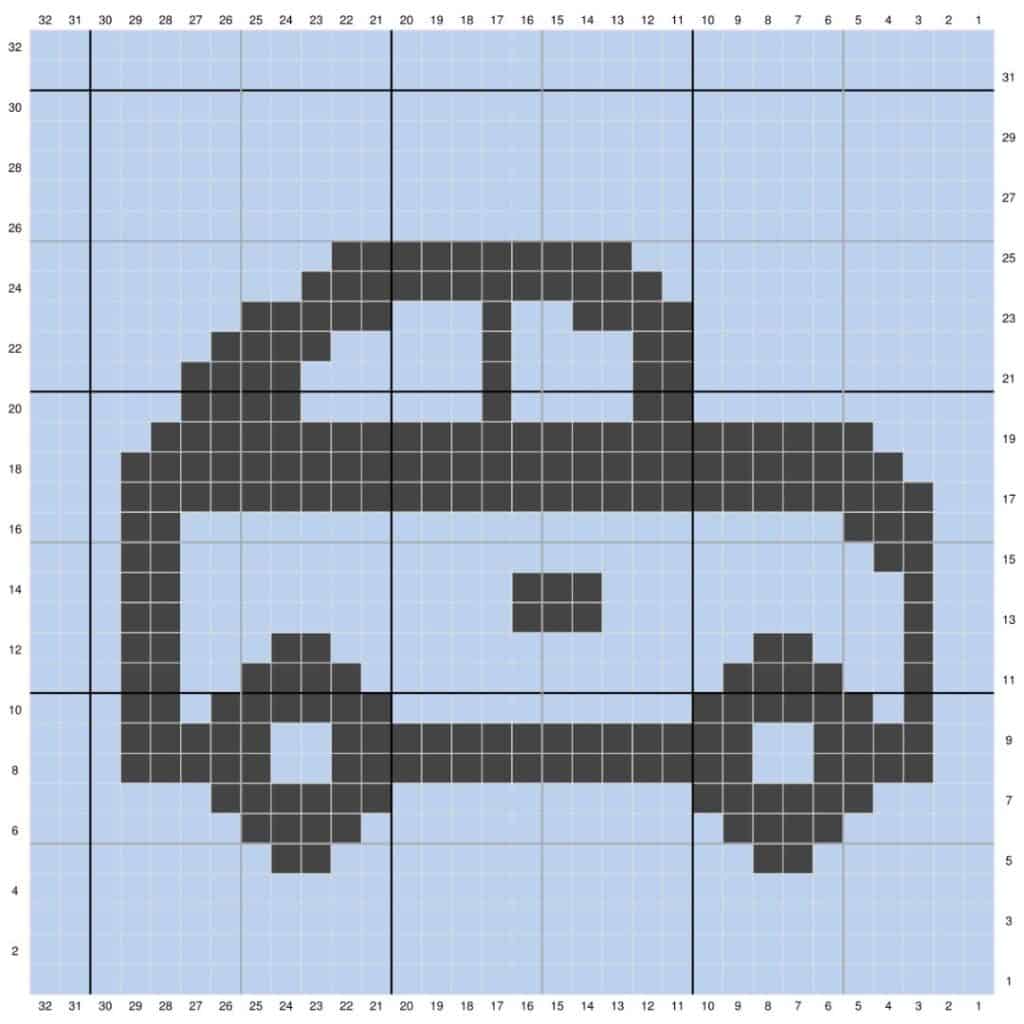 After finishing crocheting the charts, I recommend doing the blocking. This is only if your stitches are super tight and forming some waves that make the edges a little bit higher.
When you do the blocking, or if you are using a cotton yarn or a 100% wool yarn, you can steam it instead of blocking it.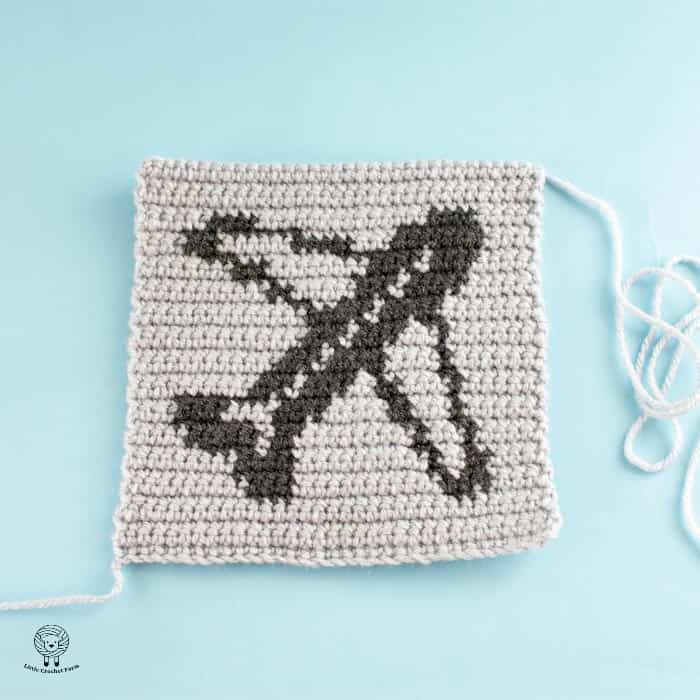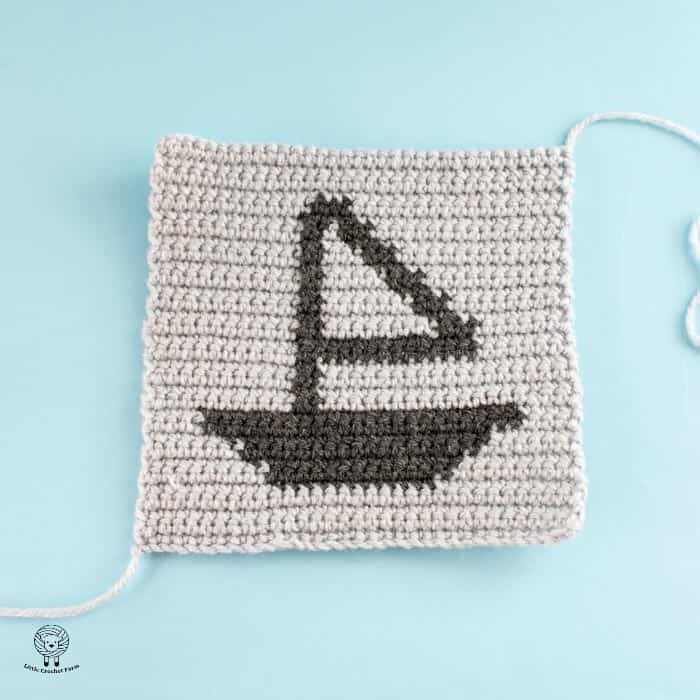 Use your imagination! Attach some fringes at the bottom, use wooden beads or just leave it straight! Feel free to add your touch to the piece you are creating! Combine colors, use a branch wooden piece instead of an industrial one! Have fun!
Hanging the project
Use a sewing needle to wave the remaining tail around the wooden stick.
Simple like that, once you got all the stitches, fasten off and weave in the remaining tail.
To hang on the wall, add a piece of yarn about 30cm in length. Make a simple knot on each side of the wall hanging.
Congratulations!
Your crochet wall hanging is ready!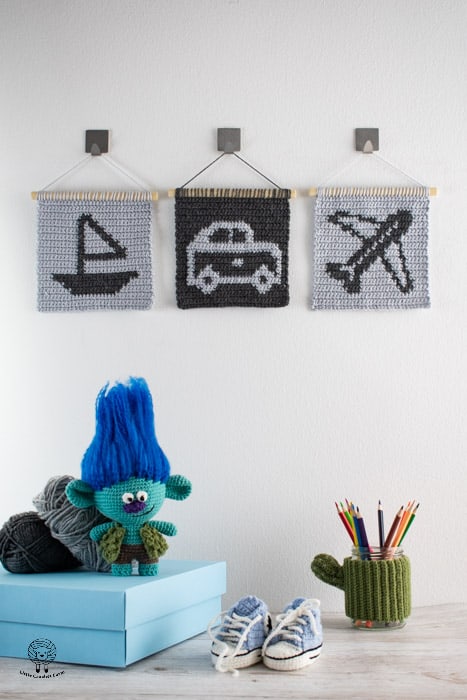 I hope you enjoy this pattern and if you have any questions, leave them in the comment box below. I`ll love to chat with you!
If you want to know when a new pattern is online, subscribe to my newsletter in the box below and receive it straight in your e-mail!
Have a nice day!
Love,
Ana
You may also like:
---
---
Follow me on social!!!